Rustic alpine hut with family ambience
The Brugger Alm in Jochberg at 1,365 m spoils with a dreamlike view and down-to-earth cuisine. That the Brugger Alm was an alp with animals 200 years ago can still be seen quite clearly in the old stable floor in the parlor and the so-called "Barmi" for tying up the cows. Even today, the Brugger Alm is still home to a number of animals - including chickens, dairy goats and fish. Because the fresh fish on the menu comes from the own fish pond.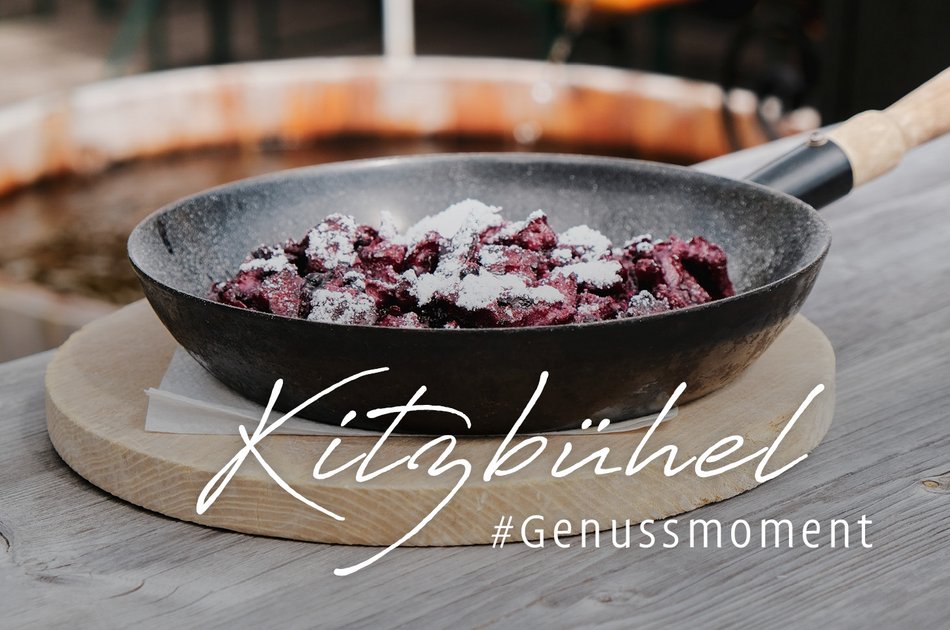 Autumn dish 2022
Moosbeerschmarrn
On the typical Tyrolean menu of the Brugger-Alm you will find the autumn dish 2022, the Moosbeerschmarrn, as well as Gröstl, char - smoked or miller's style - and baked goat cheese. The goat cheese comes directly from their own production, the senior milks the goats and further processes the milk into cheese, which can be found on the menu as well as in their own farm store.
The Brugger-Alm has been a catering business for 43 years and convinces its guests not only with its original ambience, but also with the traditional cuisine, in which you can clearly taste the love.





In summer, you can get to the Brugger-Alm either on foot or by bike - those who are less athletically inclined can also drive up to the hut by car. The view of the surrounding mountains is breathtaking: To the west you can see the small Rettenstein, the Gaux-Almen, the Kitzbühel South Mountains and to the south the Hohe Tauern. In addition, the hiking area around the Brugger-Alm offers the right route for every hiker - from beginners to ambitious mountain athletes, there is something for everyone here.
For trained hikers, for example, the round to the Blaue Lacke and further to the small Rettenstein is ideal. And for leisurely hikers, the Wagstätt reservoir is the right destination. After the hiking tour, the Brugger-Alm is the perfect place to stop for a bite to eat - of course, this also applies in winter after skiing.
Brugger-Alm