From energy cuisine to the perfect steak
The newly inspired concept at Neuwirt ranges from vegetarian cuisine to energy cuisine to the perfect steak and traditional Tyrolean cuisine and offers everything a gourmet's heart desires. The team will take you on a very special flight of fancy with its culinary and regional specialties.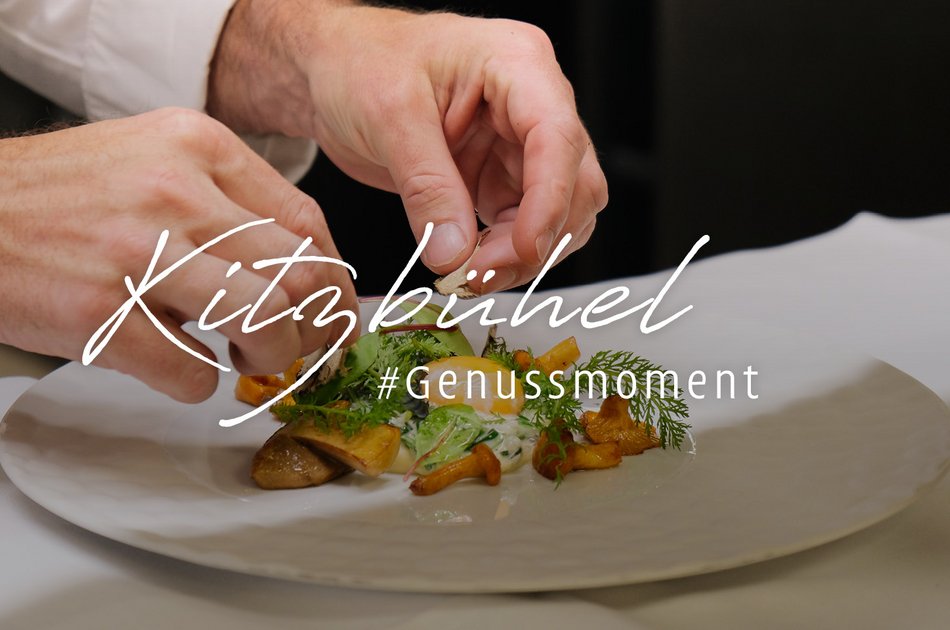 Autumn dish 2022
Poached organic egg with mushrooms and mountain herbs
Entrust your palate to the former youngest star chef Jürgen Kleinhappl, chef Alexander Knelle and his team and expand your culinary horizons - for example with the autumn dish 2022. Regionality, seasonal and above all products from sustainable production inspire the cuisine of the Neuwirt. Traditional is implemented with the best products. The team uses its full knowledge and years of experience in Austria's top gastronomy.
Located in the Hotel Schwarzer Adler Kitzbühel, the Neuwirt restaurant is a very special place for unforgettable culinary moments. Let yourself be surprised by the creative cocktails, the generous champagne selection and the cool drinks at the bar.







The hosts Martina Feyrsinger and Jürgen Kleinhappl make sure that unforgettable creations are conjured up exclusively with regional and already almost forgotten local ingredients. The Neuwirt impresses not only with its excellent cuisine, but also with its fascinating ambience, which will give you wonderful hours and unique experiences.
In the first room, the well-known Kitzbühel flair awaits you, which invites you to linger and enjoy from alpine lifestyle and urban chic. From here it goes on to the Jagdstubn, kept in the traditional Tyrolean hunting style. In the third room, the Zirbenstube, the Neuwirt offers a particularly cozy atmosphere.
Neuwirt