Culinary and pleasure
Das Reisch is home to one of the most traditional tables in the Gamsstadt. Chef Fred Reisinger and his top team spoil your palate in their á la carte restaurant with a balanced selection of Austrian specialties, fresh fish dishes, crisp salads, international delicacies and much more. The variety in the menu and the quality at the table make the restaurant one of the top addresses for gourmets in Kitzbühel.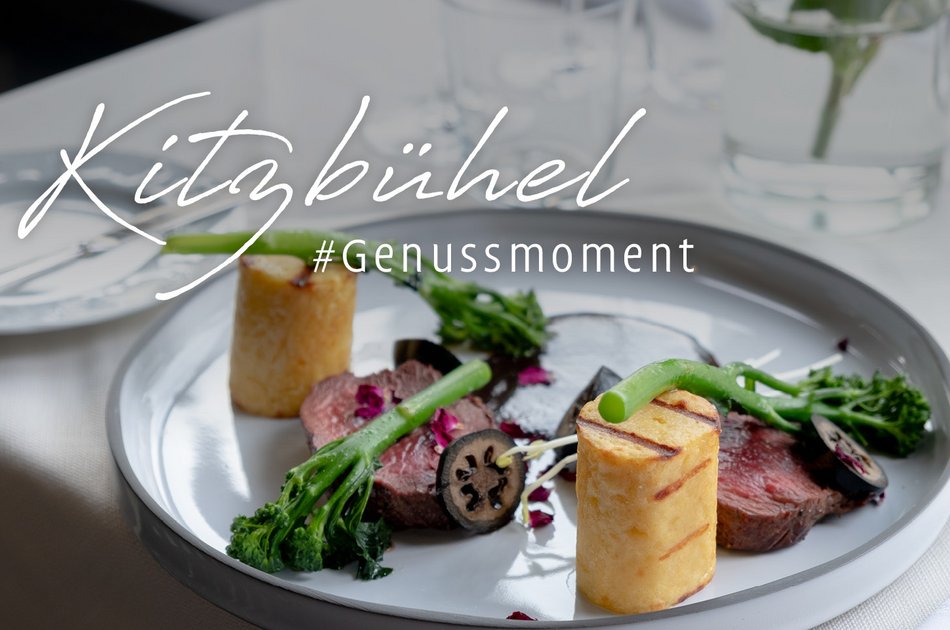 Autumn dish 2022
Pink roasted saddle of venison with wild broccoli
Chef Fred Reisinger follows a philosophy in his realm that you can taste. Only absolutely fresh ingredients meet herbs in the pots and pans, which take the palate on a culinary journey of pleasure - as in the autumn dish 2022, pink roasted saddle of venison with wild broccoli, potato roulade, black walnuts and currant jus. The high-quality ingredients are processed in creative approaches to delicacies that are worth seeing - after all, the eye always eats with you at Reisch. With a good portion of creativity, dedication and a sense of aesthetics, the whole is then transformed into refined delicacies whose beauty reflects the exquisite taste.








The philosophy of the Kaiserstuben kitchen is as simple as it is sensible. Everything that ends up in Fred Reisinger's pots and consequently on your plate has to be fresh, regional if possible - preferably even local - and of high quality. At the front of the restaurant is the original Bauernhausstube, adjoined by a parlor and bar. If you move to the middle area of the restaurant, you will enter the smaller Jägerstube. In the back area you will find the Rupertistube and the Zirbenstube with a cozy, large table for family and business meetings.
Special moments of pleasure await guests on the terrace with a bottle from the extensive wine cellar - fine wines from Austria and around the world.
Das Reisch