Sonnenrast
The self-service restaurant Sonnenrast on the Ehrenbachhöhe is directly accessible from the Fleckalm and promises regional dishes at good prices. If you rest here, you should not miss the traditional Tyrolean Gröstl - a real classic!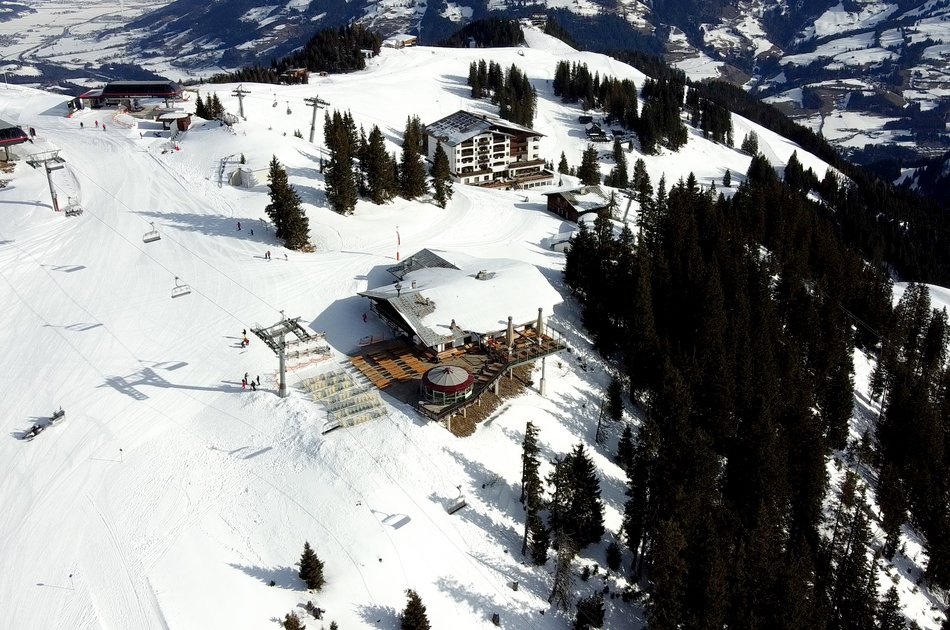 The hut
In the middle of the endless ski area of Kitzbühel lies the restaurant Sonnenrast at 1,800 meters. Here, guests can relax in the sunshine in one of the many deck chairs and enjoy the view of the mountains and the slopes. You too can enjoy a drink at the umbrella bar or fortify yourself with a dish of your choice in the alpine restaurant.
The location
The Sonnenrast, located on the Ehrenbachhöhe, can be reached both in summer and winter via beautiful hiking trails. If you like it comfortable, you can easily take the Fleckalmbahn up the mountain and look forward to the cozy restaurant after only a few minutes walk. Of course, it can also be reached on skis via the slopes.