Over a year ago Barbara started up Reither Eisladl with her home-made ice-cream.
Money can't buy you happiness, but it can buy you ice-cream! And that's practically the same thing...
Barbara Hauser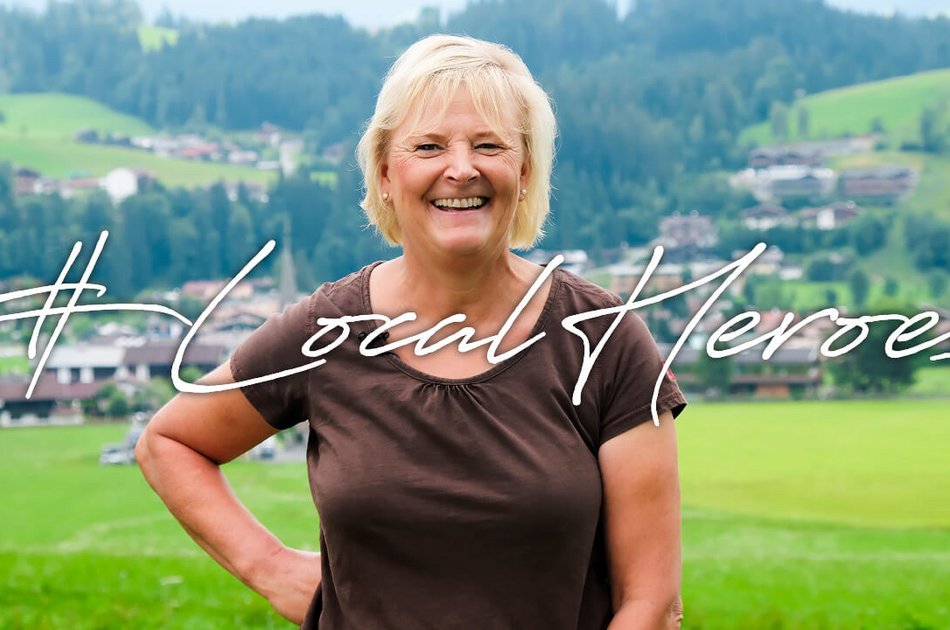 So much love for farmhouse ice-cream
Barbara sweetened summer 2020 with her farmhouse ice-cream, which is available in lots of different variations.
"I actually can't say what my favourite ice-cream is. There are so many different types of ice-cream and these vary daily", says Barbara.
Along with standard ice-cream flavours like chocolate, vanilla and strawberry, strawberry sorbet and many others, Barbara inspires with her somewhat unusual ice-cream flavours, including lime-basil and cucumber ice-cream – Barbara recommends the cucumber ice-cream enhanced with a drop of gin.
A life-long dream fulfilled.

Barbara Hauser
A new lease of life for the old fire station
After the refurbishment of the old fire station by the district of Reith was completed, it was in that very building that Barbara opened Reither village shop in autumn 2020. For Barbara this fulfilled a lifelong dream. Just like in the ice-cream shop, Barbara emphasises regional produce in the village shop too.
Along with regional produce, the village shop also has an official post office and is a lotto outlet. A great selection of magazines and newspapers provide entertainment.
Barbara has even more ideas and thanks to Reith's initiative, it now has its own farmers market. Every second Saturday, during the summer months a farmers' market takes place outside the farm shop in Reith.
Best quality from the region.
Barbara Hauser
Everything depends on quality





The majority of the products in the village shop come from farmers in Reith, with some produce provided by farmers from neighbouring towns. Along with jams, bacon, yoghurt, milk, cheese and butter, at Barbara's you will also come across whole rye, wheat and spelt which Barbara packs in an environmentally-friendly way in paper sacks, in whatever weight you prefer.
To provide her customer's with a special treat, at Barbara's, as well as gift vouchers there are also 'gift boxes' – which Barbara puts together to suit her customers' bespoke needs.
"There is nothing nicer than a meaningful gift, with which you help support local farmers too",
says Barbara.
Friday in the village shop is 'Fresh day'. Along with fresh farmhouse bread, on Fridays there is also fresh fish from Quellfisch in Schwendt.
In her 'Schmuckkasterl' (box of gems), as Barbara lovingly calls her village shop, there is also a dinky little coffee house, where guests meet to review the day in leisurely fashion, or just to enjoy a quick espresso. Barbara welcomes everyone in equal measure.
The aim is to have a nice shop where you can also enjoy a coffee and which provides a meeting point for everyone.
Barbara Hauser
#LocalHeroes from Kitzbühel
It's the people who make Kitzbühel and its holiday villages of Reith, Aurach and Jochberg so special. These are exactly the personalities we are talking about in our "LocalHeroes" series, in which the true heroes of our region are put in the spotlight. They would never call themselves heroes, but they are: Because it is only through their passion for what they do that we can all experience the unique Kitzbühel lifestyle.