The grand seigneur who has already dressed the whole world
In the Hahnenkamm Street, at the foot of the famous Streif race track, you will find the legendary shop of master tailor Franz Prader. He is an institution in our country and his custom-made clothing has long had cult status.
Coincidences define life
Many international Hollywood stars appreciated this and gave themselves the doorbell at Franz Prader. International celebrities such as Robert Redford, Nathalie Wood, Kirk Douglas, Rock Hudson, Omar Sharif, Sean Connery, Brooke Shields and Romy Schneider were dressed from head to toe here. You can see them in the numerous pictures hanging in his shop, a very special journey back in time, we think.
I have always learned through my clients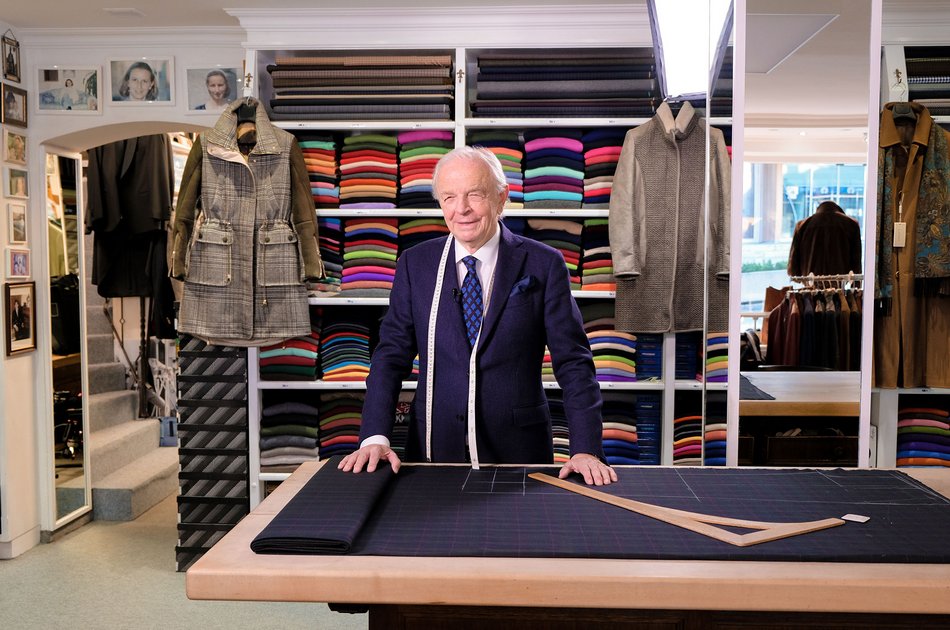 Schneidermeister Franz Prader in seinem Geschäft
Who else is wearing Prader?
Among the loyal regular customers are Arnold Schwarzenegger, Franz Beckenbauer, Hetty von Bohlen und Halbach, Heino and Hannelore and not to forget the Kessler twins. There would certainly be many exciting stories behind them. But discretion is everything, of course Franz Prader does not reveal his experiences with celebrities from all over the world. Nevertheless, you could spend hours here admiring the pictures and watching the master at work. The calm, the discipline and this special charisma of the 85-year-old Franz Prader are extraordinary. Every day he stands in his shop himself and charmingly advises his customers from near and far.
I became famous with the stretch pants
Hollywood instead of Kitzbühel. Franz Prader had several offers from the dream factory, but he always turned them down and concentrated on his vocation and passion, the tailoring trade. Born in South Tyrol, he learned the tailoring trade in Innsbruck. His steep career was shaped by the inventor of the legendary stretch pants, Sepp Rainalter. Through him, Franz Prader came to Kitzbühel in 1960 and set up his own business as a master tailor in Hahnenkamm Straße. He mainly made the famous tailor-made ski trousers for the international public. A must-have at the time – everyone who wanted to belong wore these special ski pants.
A good pair of trousers has no kne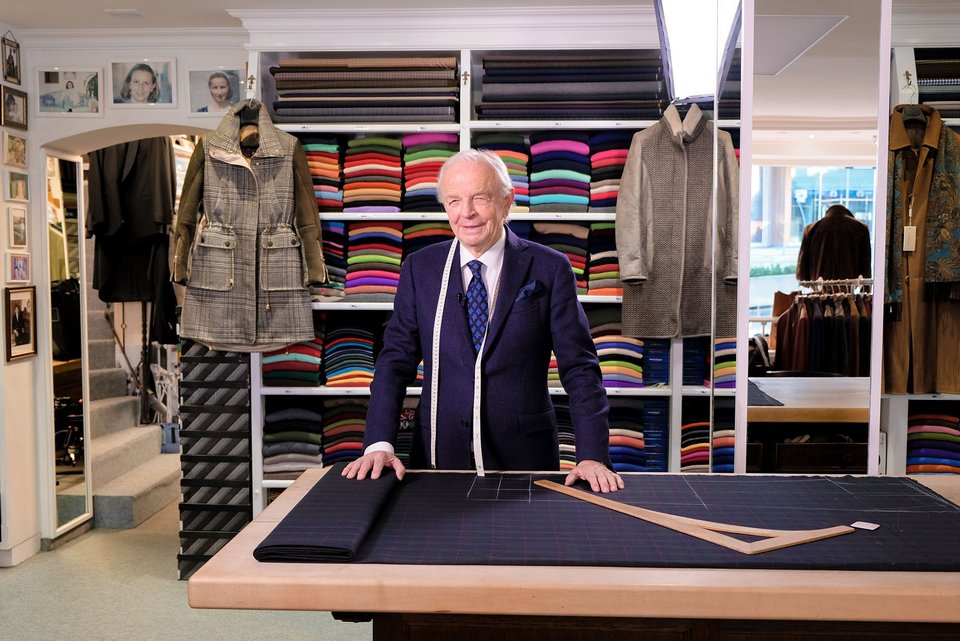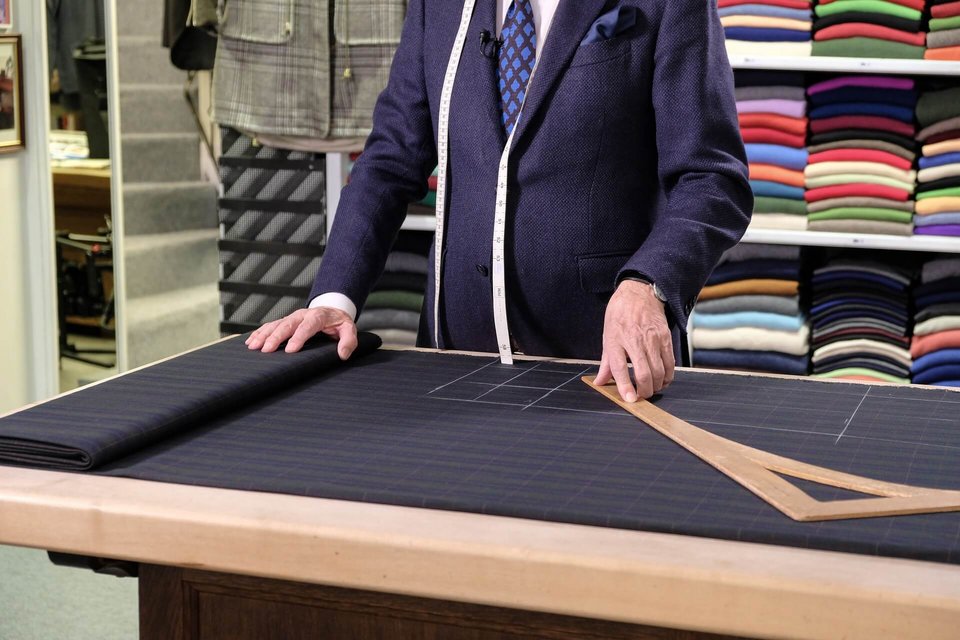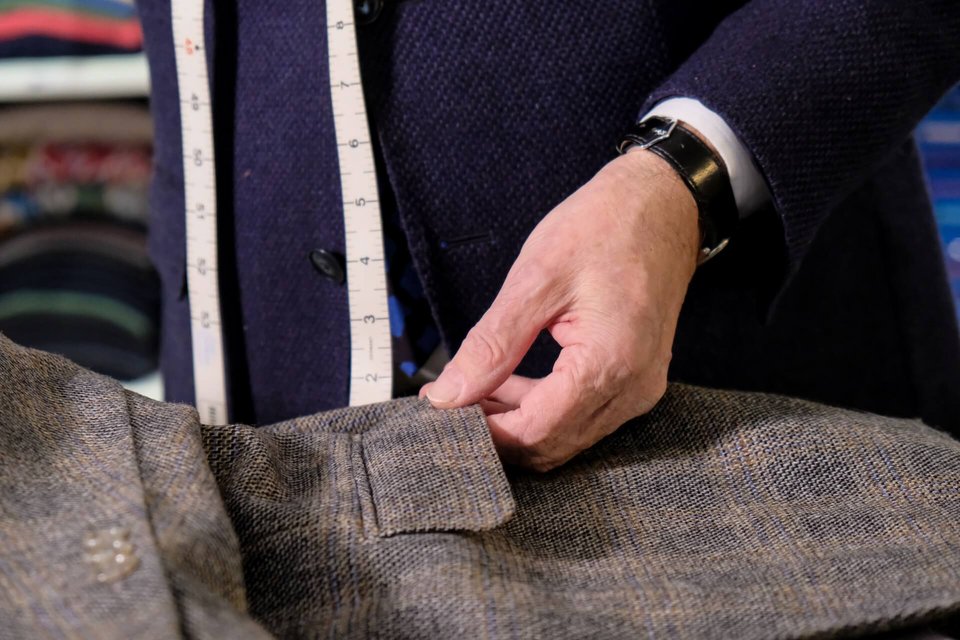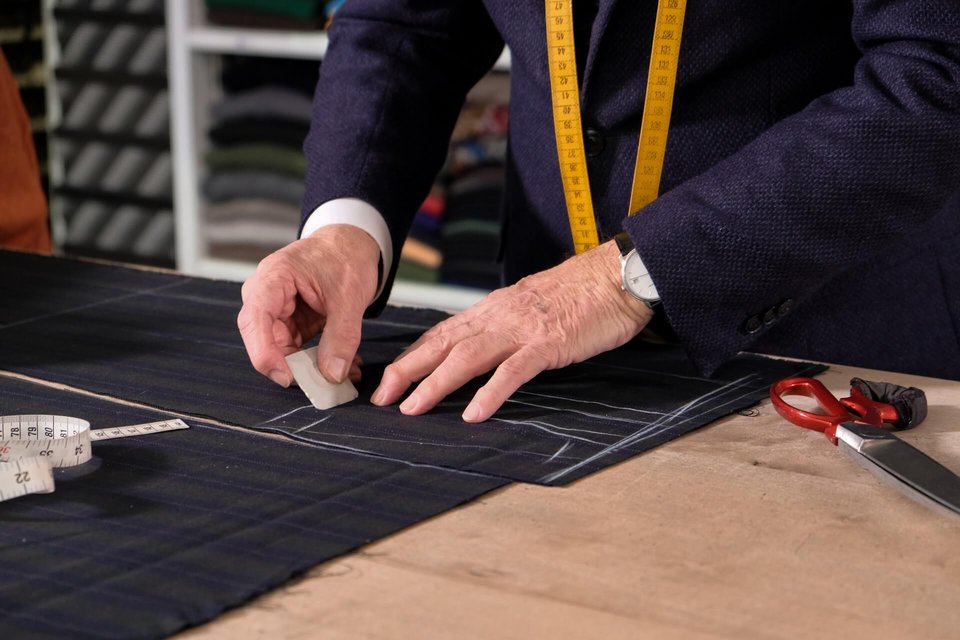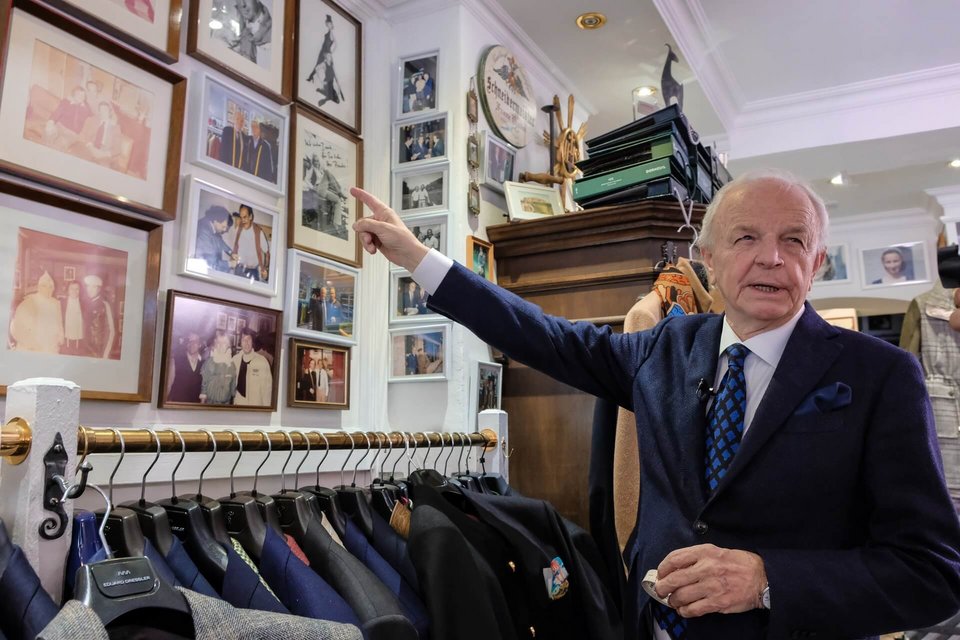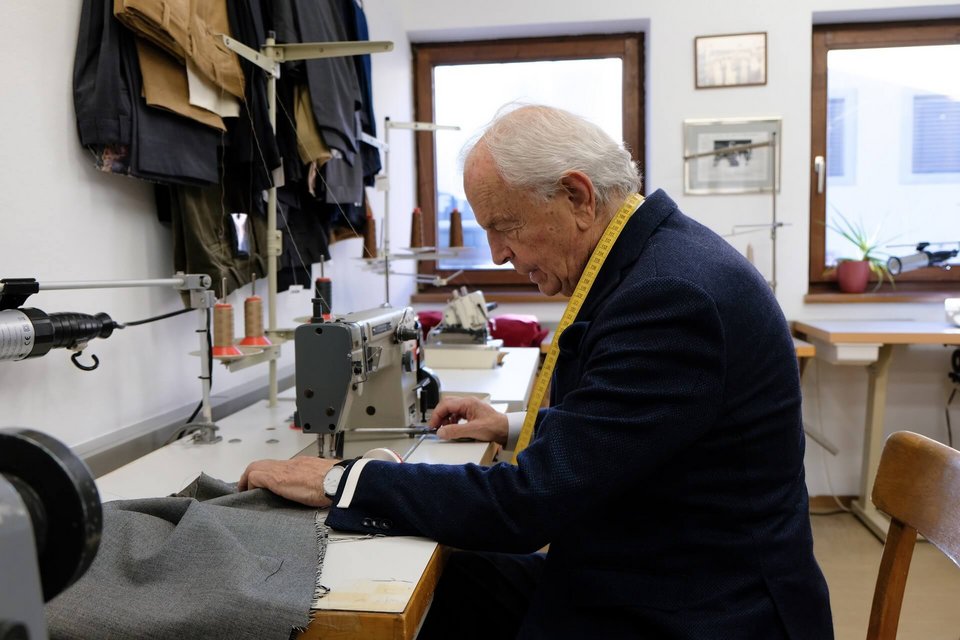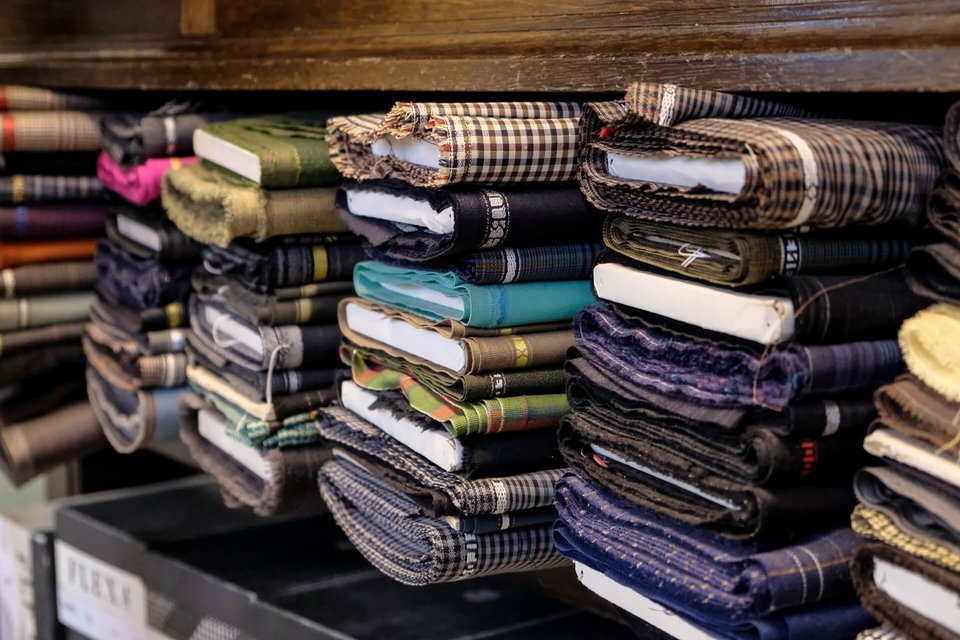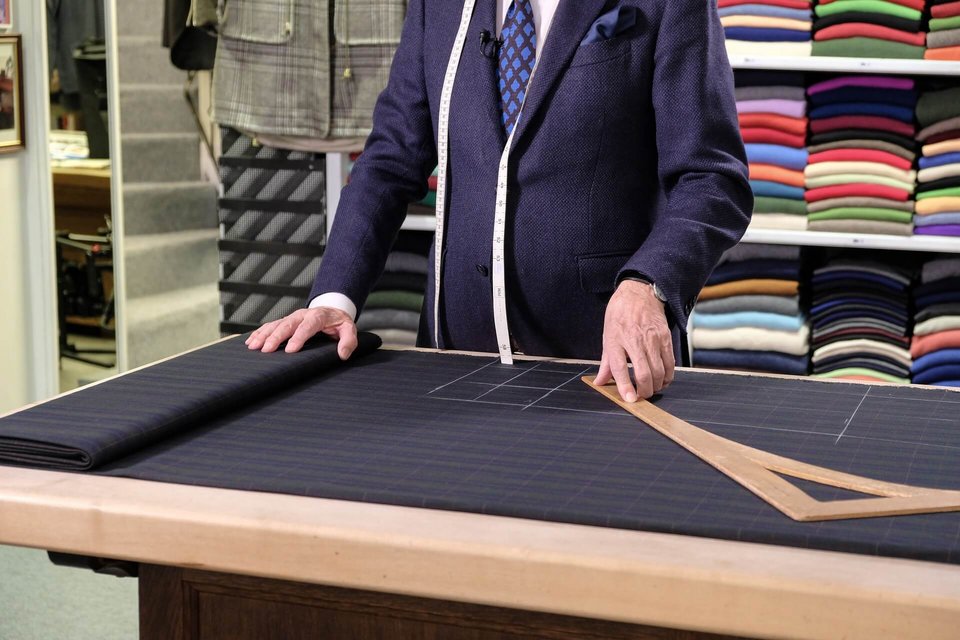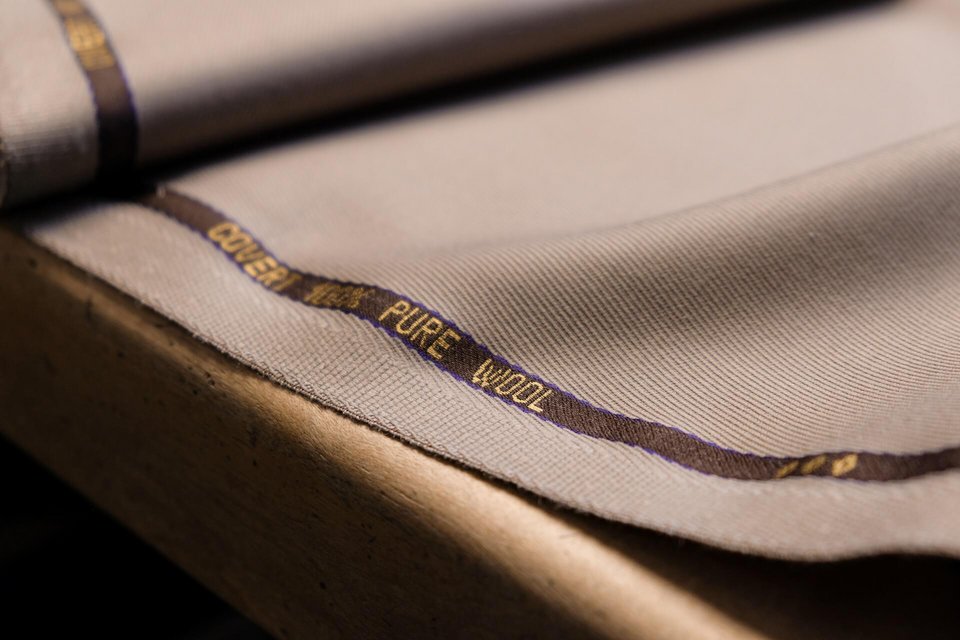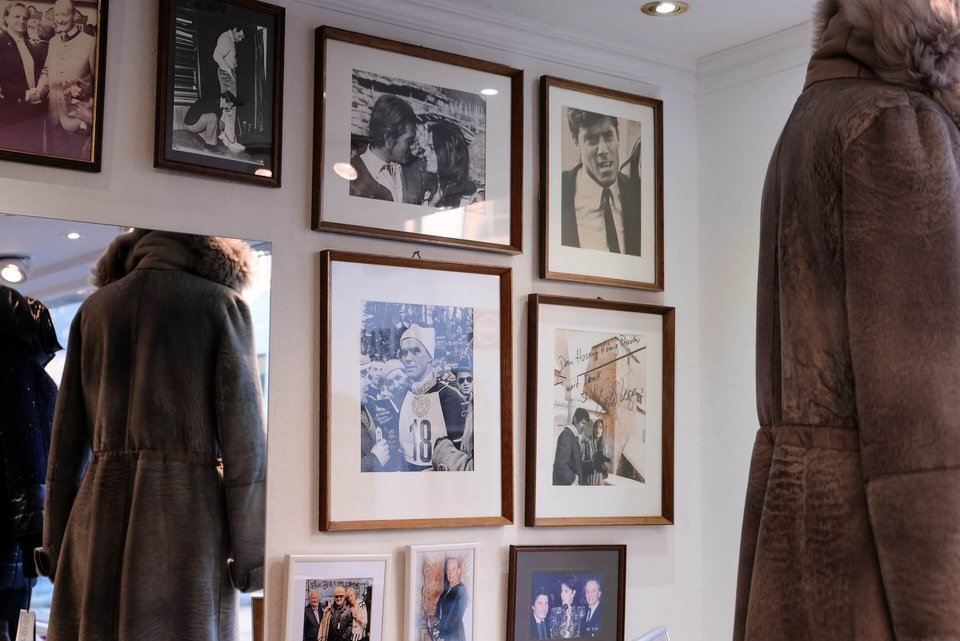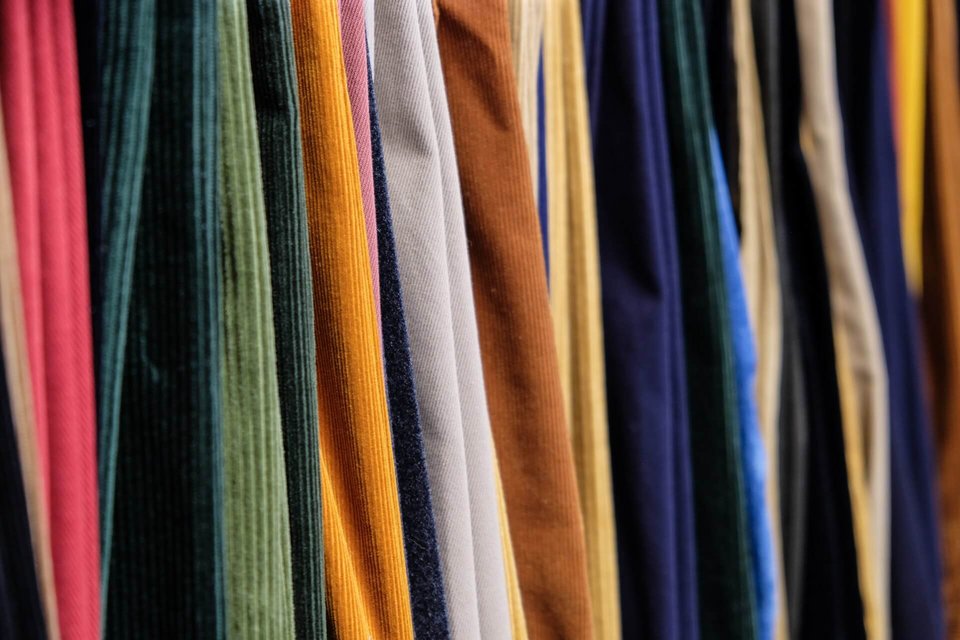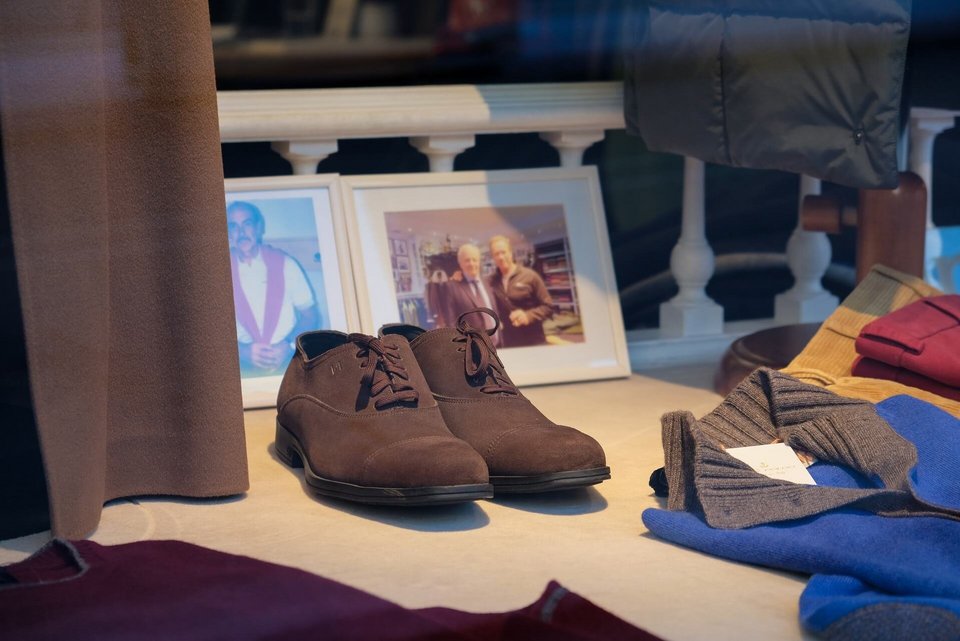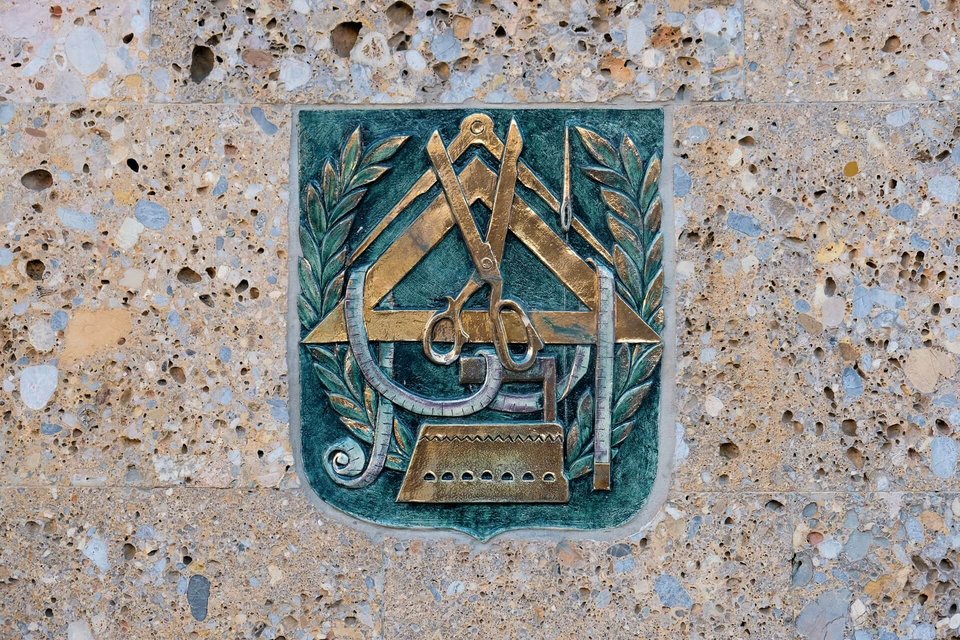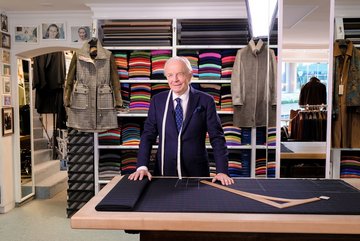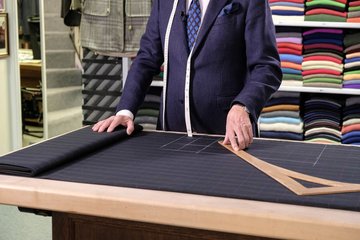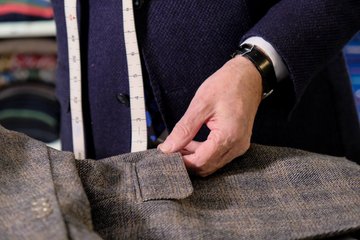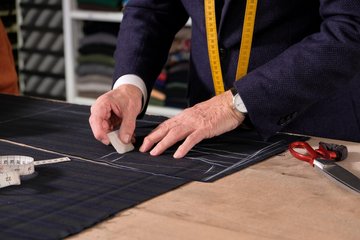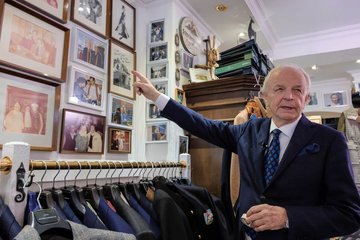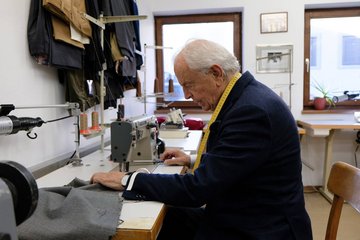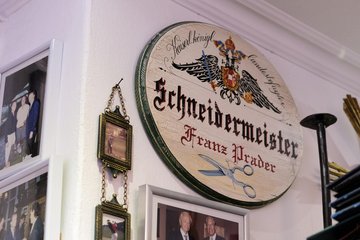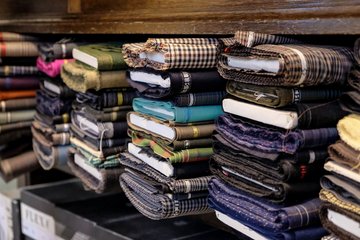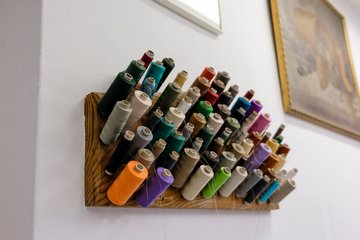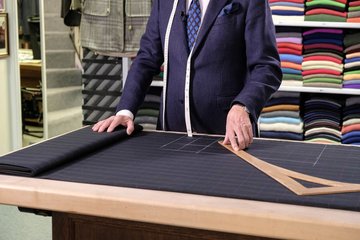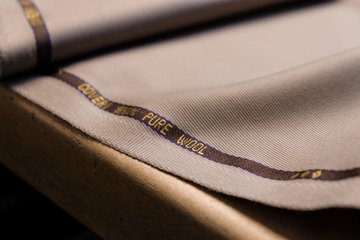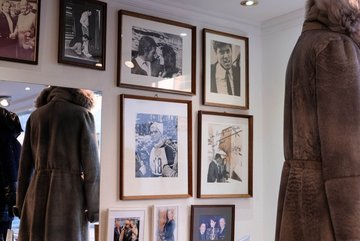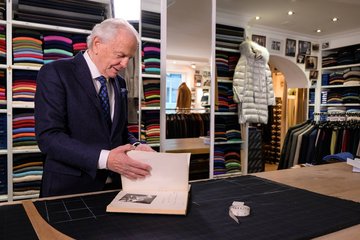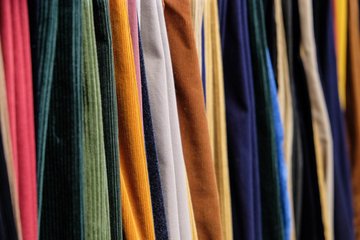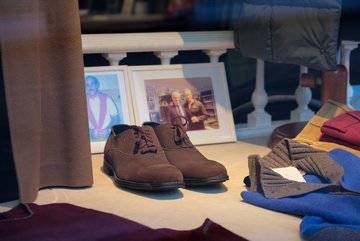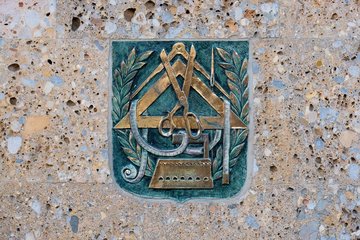 Fabrics of the highest quality trigger feelings of happiness
His trademark has always been fine fabrics, first-class design and excellent workmanship. Every pair of trousers, every jacket and every blazer is cut by Franz Prader himself. Only then are the noble pieces finished by his employees in the tailor's shop. The Prader flannel trousers also have cult character; the long rear trousers and shorter front trousers mean that these trousers do not bulge at the knees. "These trousers are unique and wear like a second skin," the master explains to us.
Some regular customers bring their clothes to be freshened up. Sometimes even a whole batch of Prader trousers, which are brought back into shape. Many enjoy the unique and noble ambience of the shop. It is wonderful to chat and philosophise over an espresso with Franz Prader. Every single customer always receives charming, courteous and highly competent advice from Franz Prader, which goes without saying for the master tailor.
The master tailor has been loyal to the town of Kitzbühel for over 60 years. "I love this town and its people, the people of Kitzbühel are honest, hardworking people with a lot of charm," Franz Prader enthuses. There is nothing to add to this and we thank him warmly for a very special journey through time with a very special person. His credo: "Don't get old, no matter how long you live".
#LocalHeroes from Kitzbühel
People are behind all the special moments in Kitzbühel and its holiday villages of Reith, Aurach and Jochberg. Such personalities are the focus of our "Local Heroes" series, in which we turn the spotlight on the true heroes of our region. Though these courageous individuals probably don't consider themselves to be heroic, in our eyes they are. After all, their passion contributes to Kitzbühel's unique way of life.