Anne Götzendorfer, swimming instructor and local, takes you on a dreamy swim at Schwarzsee Kitzbühel today. For us, the perfect start to a warm summer day.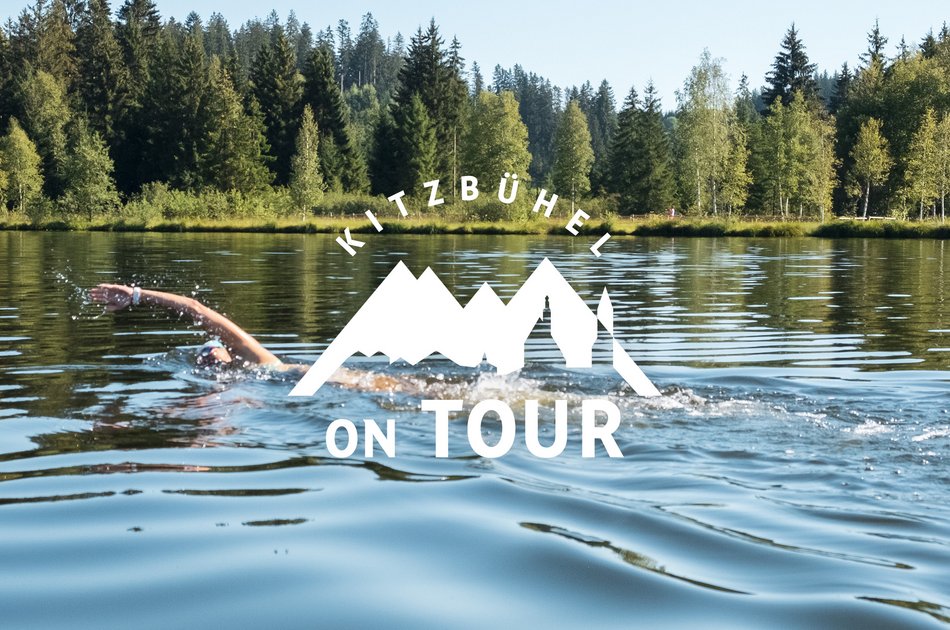 The perfect start to a hot summer day
The Schwarzsee between Kitzbühel and Reith is one of the most beautiful bathing lakes in the Alpine region. Thanks to its moor richness, it can warm up quickly in spring and unfold its healthy, beneficial effects. So: take a dip in the cool water and then let yourself be indulged by the warming rays of the sun. All this surrounded by a magnificent mountain backdrop. Pure relaxation! Other highlights at the Schwarzsee include the electric boats that you can use to cruise across the lake or the wonderful sun terraces of the lakeside bistros with snacks and coffee.






Today's bathing session with Anne starts in the centre of Kitzbühel. From there we cycle along the main road and the cycle path to the public swimming area at the Schwarzsee lake. After the warm-up exercises, which should be done before every long swim, it's time to get into your swimming suit. With a skilled header, Anne starts her 700-metre swim across the Moorsee. At a pleasant 24°C, the Schwarzsee is the perfect place to cool down on warm summer days, and its high moor content offers a healthy, soothing effect. If the swim in one is too long for you, you can take a break on the other side of the lake and simply enjoy the wonderful scenery. Afterwards, the bistros and sun terraces at Schwarzsee offer the perfect opportunity to strengthen yourself with coffee, cake and snacks and enjoy the rest of the day.