Culinary delights and enjoyment
The Reisch is home to one of the most traditional restaurants in the Gamsstadt. Chef Fred Reisinger and his team pamper palates in their restaurant with a balanced selection of Austrian specialities, fresh fish dishes, crisp salads, international delicacies and much more.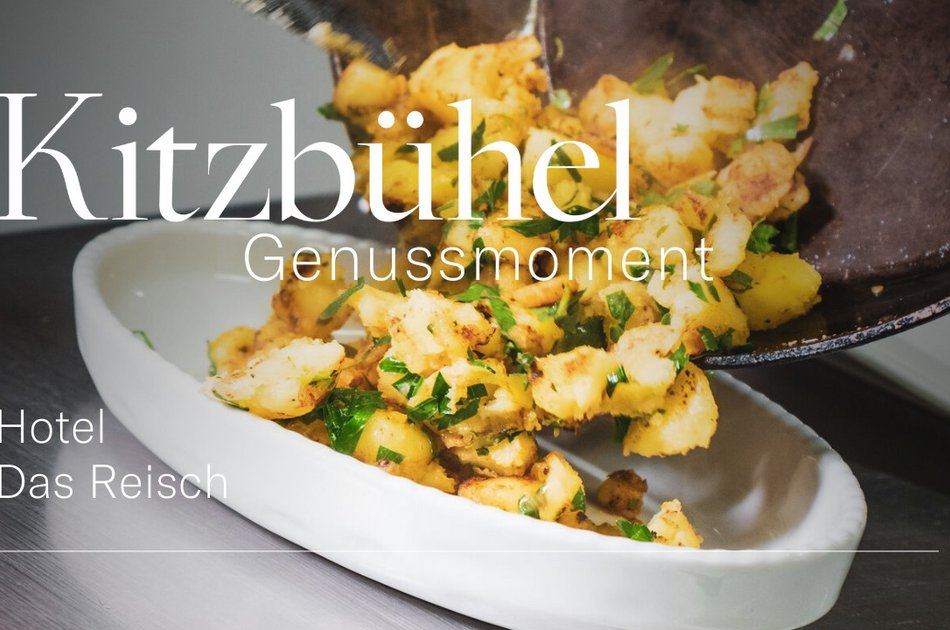 Autumn dish 2023




Tafelspitz of local beef with cream spinach, roasted potatoes, apple horseradish, chive sauce and bread horseradish
Tender prime boiled beef, accompanied by creamy spinach, golden brown roast potatoes and refined with apple horseradish, chive sauce and spicy bread horseradish. A harmonious composition for sophisticated enjoyment.
Only absolutely fresh ingredients meet herbs in the pots and pans that take the palate on a culinary journey of pleasure. The high-quality ingredients are processed in creative approaches into delicacies that are well worth seeing - after all, the eye always eats with the fish at Reisch. With a good portion of creativity, dedication and a sense of aesthetics, the whole thing is then transformed into refined delicacies whose beauty reflects the exquisite taste.





The philosophy of the Kaiserstuben kitchen is as simple as it is sensible. Everything that ends up in Fred Reisinger's pots and consequently on your plate has to be fresh, regional if possible - preferably even local - and of high quality. In the front area of the restaurant is the original farmhouse wood parlour, adjoined by a parlour with bar. If you move to the middle area of the restaurant, you enter the smaller Jägerstube. In the rear area you will find the Rupertistube and the Zirbenstube with a cosy, large table for family and business meetings.
Special moments of enjoyment await guests on the terrace with a bottle from the extensive wine cellar - fine drops from Austria and all over the world.
Das Reisch