Walter Hopfner's hobbies and passions are just as wide-ranging.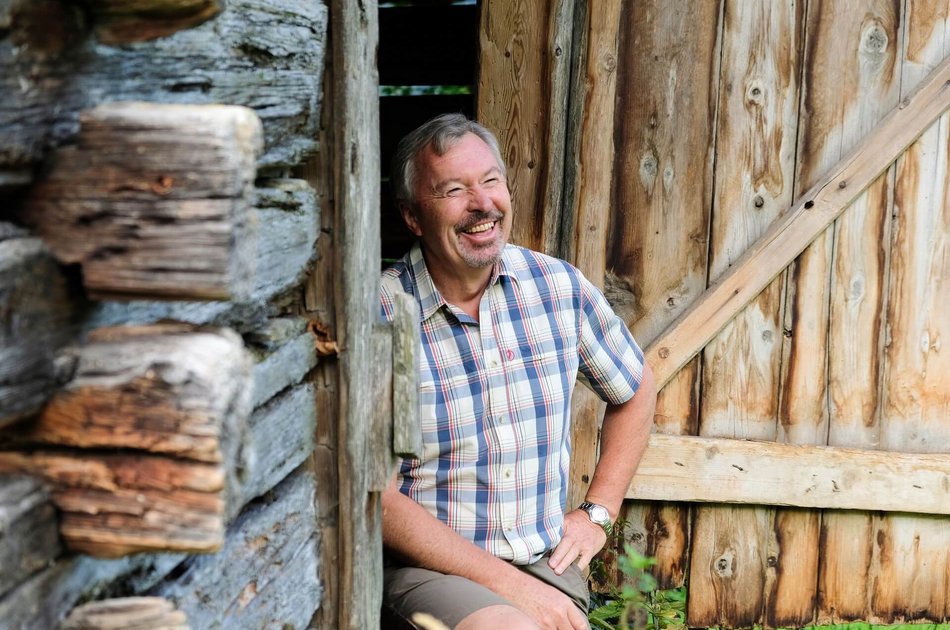 Hotelier, farmer, fish farmer and passionate hiking guide.
In order to get everything under one hat, Walter can count on the support of his 3 ladies – his wife Andrea and his daughters Julia and Lisa. Everyone in the family has their own area of responsibility and together they all create a wonderful place to feel good and work.
If you don't find Walter in the hotel, he is surely busy in his own herb or vegetable garden or taking care of his fish farm. Otherwise he hikes with his guests in the beautiful Kitzbühel Südberge.
Yes, Walter has many hobbies and passions. A very special one of them is hiking. 10 years ago he did his training as a hiking guide. Since then he accompanies his guests on pleasure hikes in the typical Kitzbühel Grasberge mountains. "What I like best is to hike in the southern mountains. Gentle grass mountains, fabulous views and rustic huts to stop off in," Walter enthuses. A good snack from our own production rounds off the perfect hiking day. No wonder that many guests come to Kitzbühel especially to hike.
It is a privilege to live where others spend their vacations.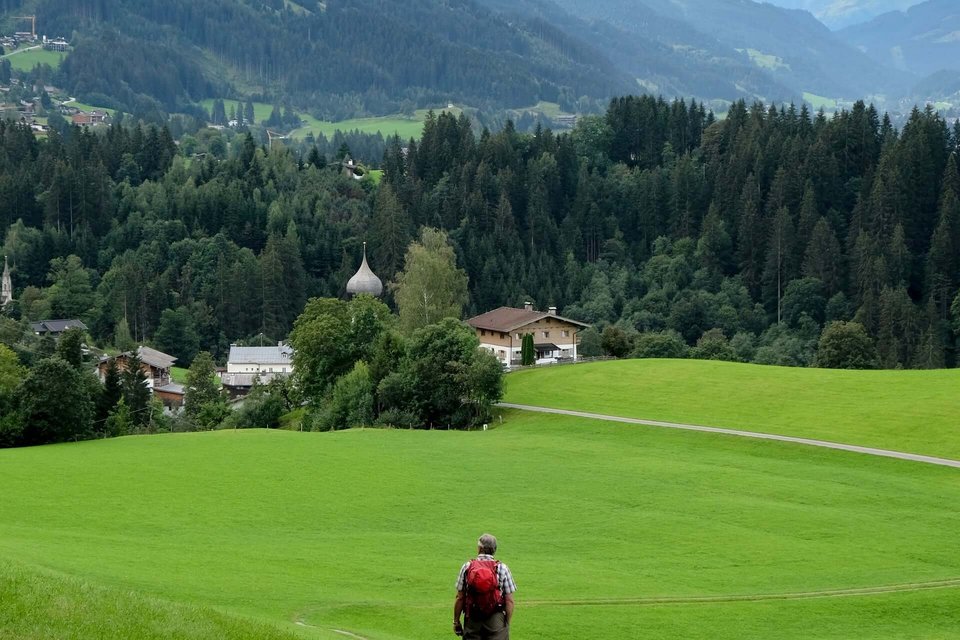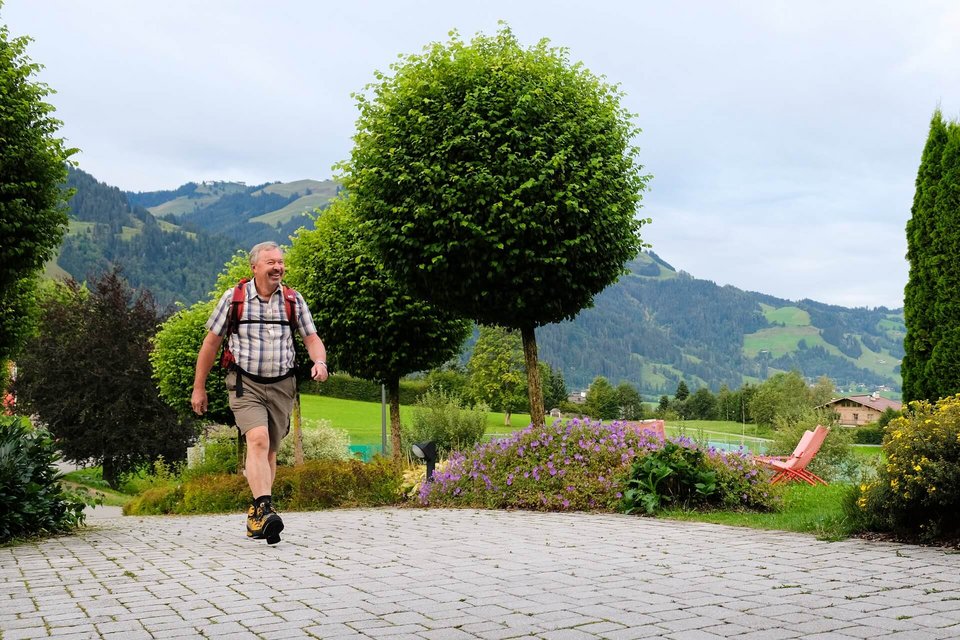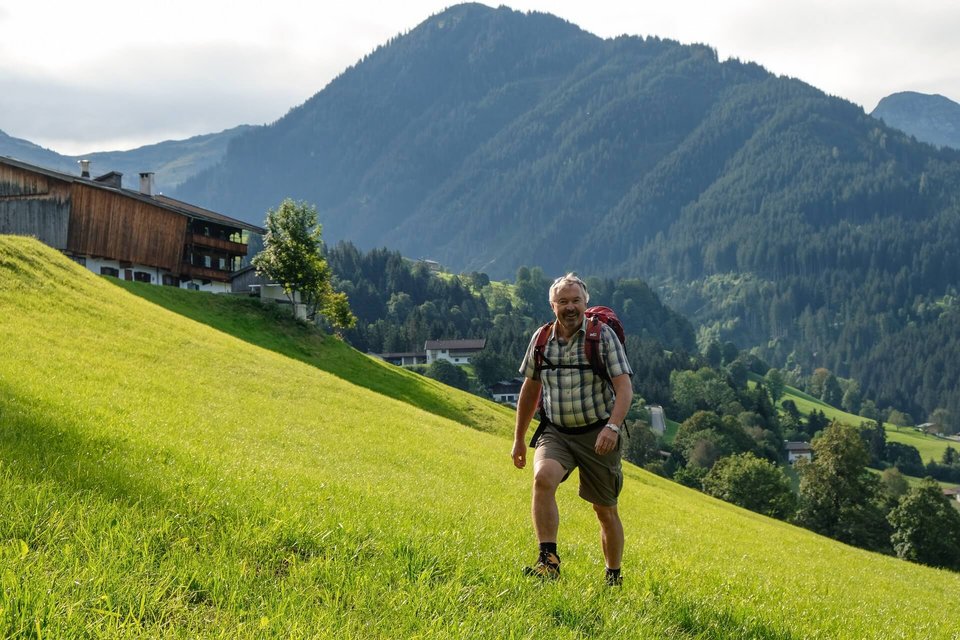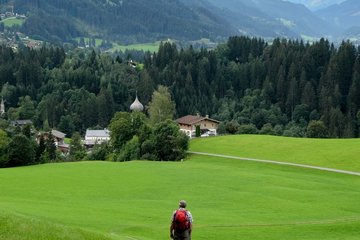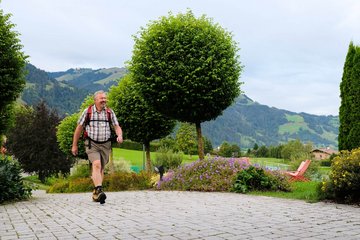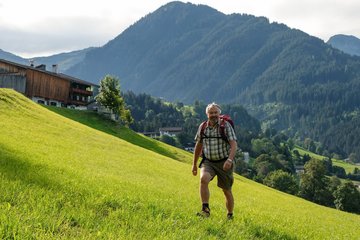 Walter's second great passion is gardening and agriculture. In his own vegetable and herb garden, everything that a gourmet's heart desires is cultivated. Regionality is particularly important for Walter and his family. They also grow varieties that are not available everywhere. In consultation with the kitchen team, the fresh and seasonal vegetables are harvested and cooked with love. You can taste that with every bite!
Wir spritzen bewusst nichts – nehmen keine chemischen Stoffe und keinen Kunstdünger her.
Walter's pride and joy are his over 30 different tomato varieties in all colors and variations. Some of them are boiled down – this year it has become over 5o liters of tomato sauce. Also 20 kg of pickled onions could be produced. Over 100 kg of potatoes from 10 different varieties were harvested this year. "Of course there is a lot of work behind it, but if you like to do something, it will be all the better," says Walter as the in-house supplier.
Fish farming is also close to Walter's heart, in 5 fish ponds chars, trout and salmon trout are bred. The water for this comes from the own spring. Up to 700 to 800 kg of fish can be processed per year. Walter inherited his passion for agriculture from his father and now passes it on to his daughters. The two girls are also already involved with a lot of joy and enthusiasm.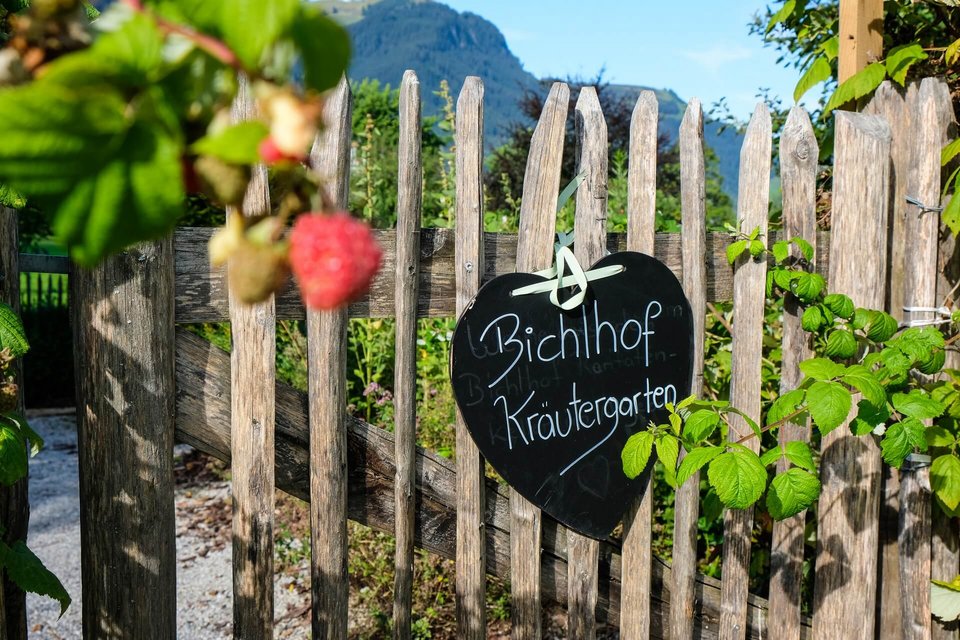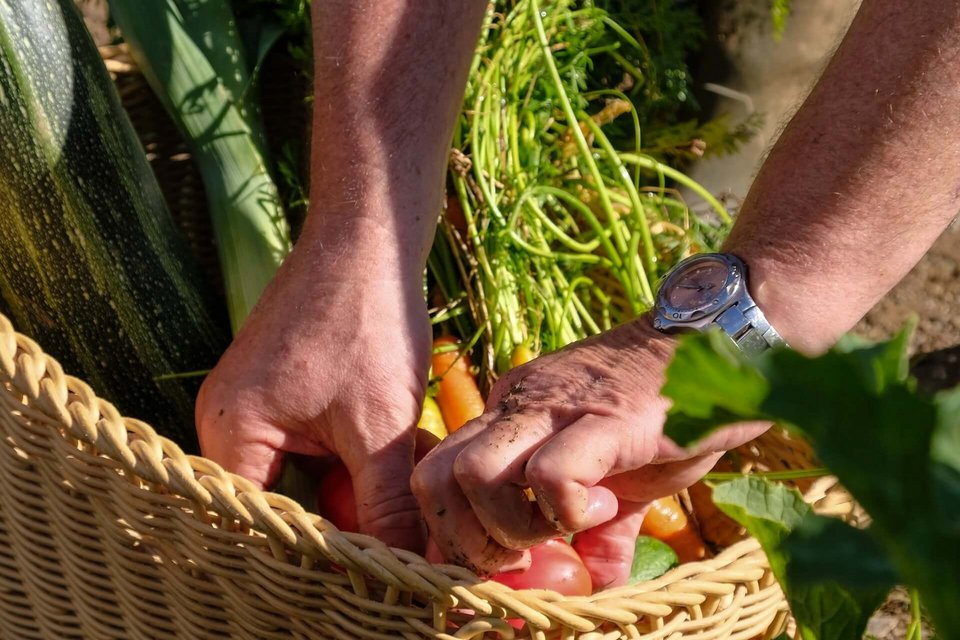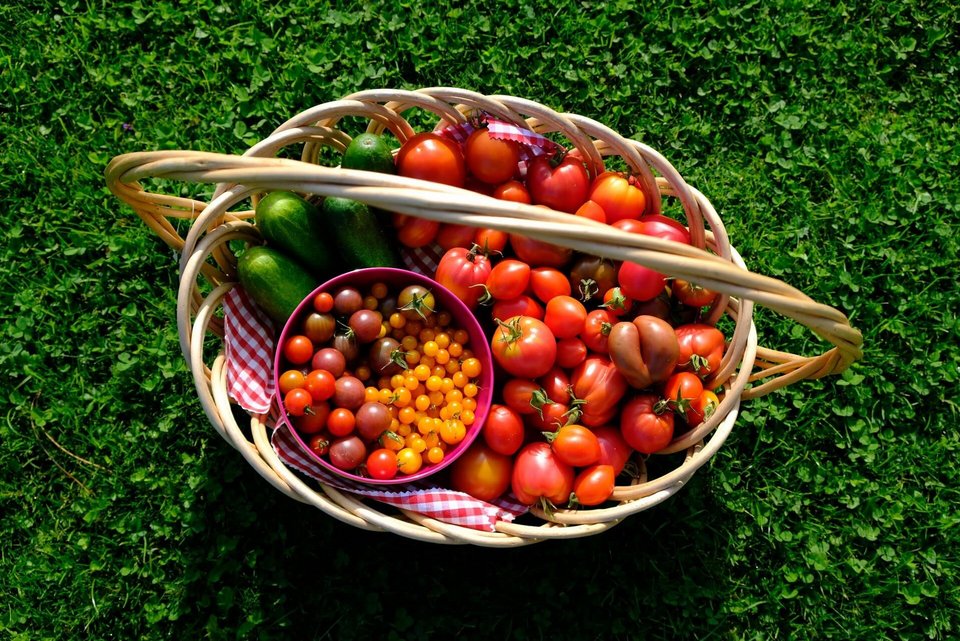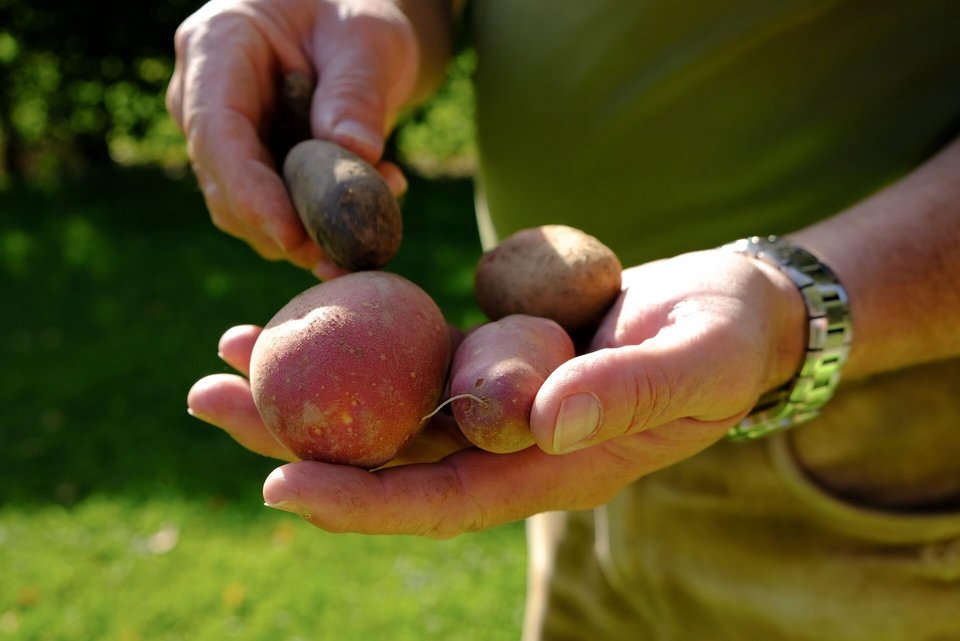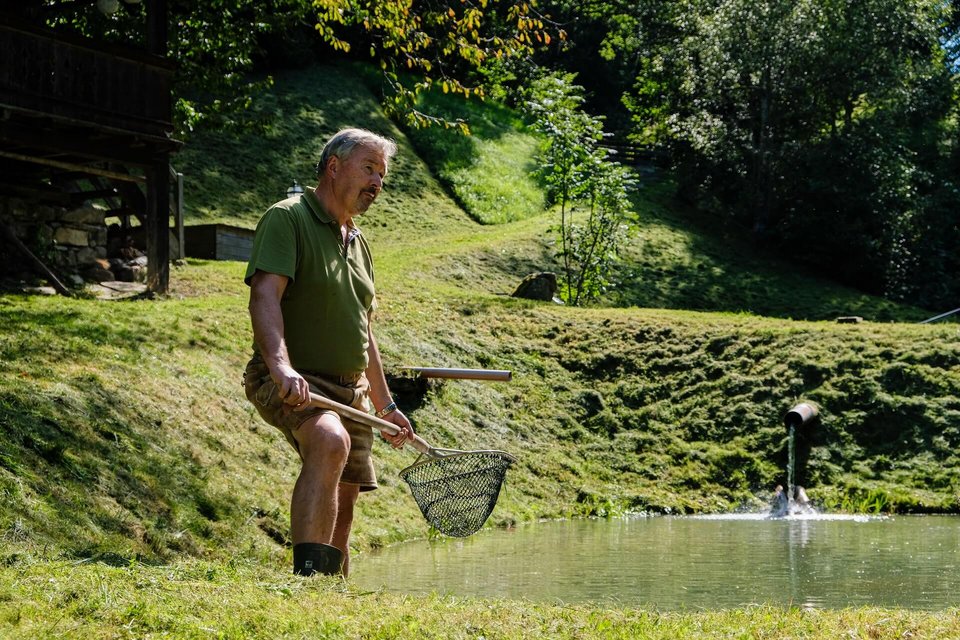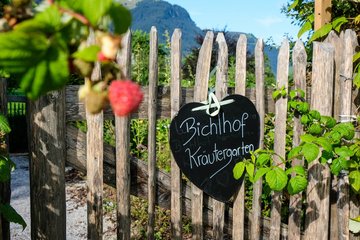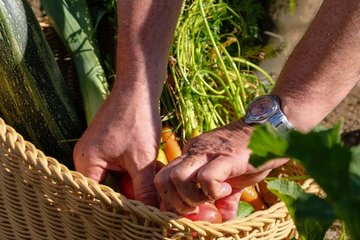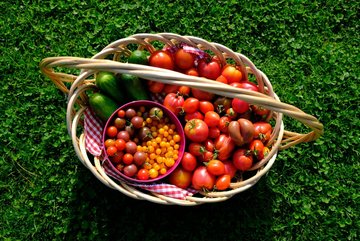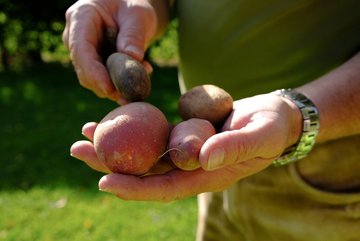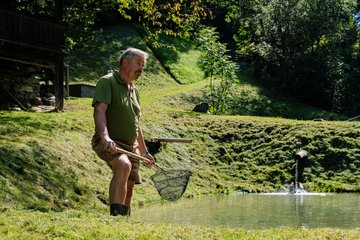 #LocalHeroes from Kitzbühel
It is the people who make Kitzbühel and its holiday villages Reith, Aurach and Jochberg so special. These are exactly the personalities we are talking about in our "LocalHeroes" series, in which the true heroes of our region are put in the spotlight. They would never call themselves heroes, but they are: Because it is only through their passion for what they do that we can all experience the unique Kitzbühel lifestyle.