Sabine Sommeregger received her first sewing machine as a gift at the age of 4. The foundation for her choice of profession and career was thus laid very early. Today Sabine is a passionate fashion designer with her own label in her studio in Kitzbühel.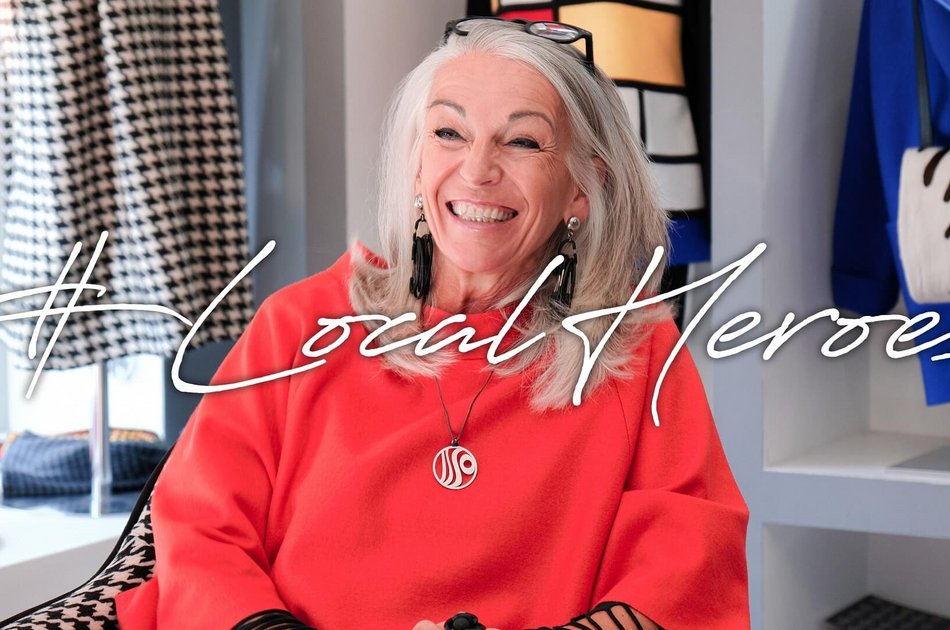 Being creative and working with different fabrics is great fun for Sabine.
In the beginning, however, her creativity was still slowed down. Sabine started her career at Sportalm Kitzbühel as an assembly line seamstress. But it was precisely the cooperation with the seamstresses and the precise knowledge of their work that was an important cornerstone for Sabine's career.
Good timing, a bit of luck and persistence ensured that Sabine rose from assembly line worker to head designer at Sportalm within a few months.
Sewing the blouse slats gave me nightmares.
Sabine Sommeregger




There were now no limits to creativity. Poppy patterns, casual ski suits, fun accessories - all that was possible. Of course, the accessories were also unusual. For example, one of Sabine's ski suits simply had buttons made of gummy bears.
Sabine was at the forefront of numerous fashion shows. The shows took her as far as America.
When Franz Klammer ventured into the fashion market with his own fashion line, he sought collaboration with Sportalm and designer Sabine Sommeregger. Sabine still has fond memories of the fashion show with Franz Klammer in Las Vegas. At that time, even Arnold Schwarzenegger could be won over as host at short notice.
A great time - as Sabine tells us.
There are almost no fabric scraps left that are not used.
Sabine Sommeregger






Sabine has been working in her delightful studio at the Schulpark in Kitzbühel for 7 years. Even today, Sabine has no shortage of creative ideas.
Among other things, she came up with the idea of developing funny T-shirts with three country flags. It can also happen that Sabine can be found in the studio in the middle of the night, fiddling around.
Today she loves working with Walk. For Sabine, fuller's wool is a fantastic local material. It is produced regionally and is sustainable. Sabine Sommeregger's current collection plays with the theme of patchwork and is oriented towards the zero waste theme.
Just adapt your creativity to the times, but you should also always remain true to yourself.
Sabine Sommeregger




Adapting to the times is very important for Sabine. So the decision to take a design break after working for various international companies was also important. During this break, Sabine tried her hand at painting.
But after 7 years she felt ready to design new collections again. This resulted in her first own collection: the Austria line.
But Sabine was not only creative with the fabric. In order to attract attention at trade fairs, Sabine decided to let Barbie dolls do the modelling for her. She sewed her collection true to scale for the Barbies and exhibited them at the fair. Today, the Barbie dolls model in Sabine's studio.
Of course, this caused quite a stir.
I was barely 20 and was allowed to create my first own collection.
Sabine Sommeregger
#LocalHeroes from Kitzbühel
It is the people who make Kitzbühel and its holiday villages Reith, Aurach and Jochberg this special. These are exactly the personalities we are talking about in our "LocalHeroes" series, in which the true heroes of our region are put in the spotlight. They would never call themselves heroes, but they are: Because it is only due to their passion for what they do that we can all experience the unique Kitzbühel attitude to life.