Join us on a round of golf at the Kitzbühel Kaps golf course with Lukas Hinterseer, professional footballer in the 2nd German Bundesliga.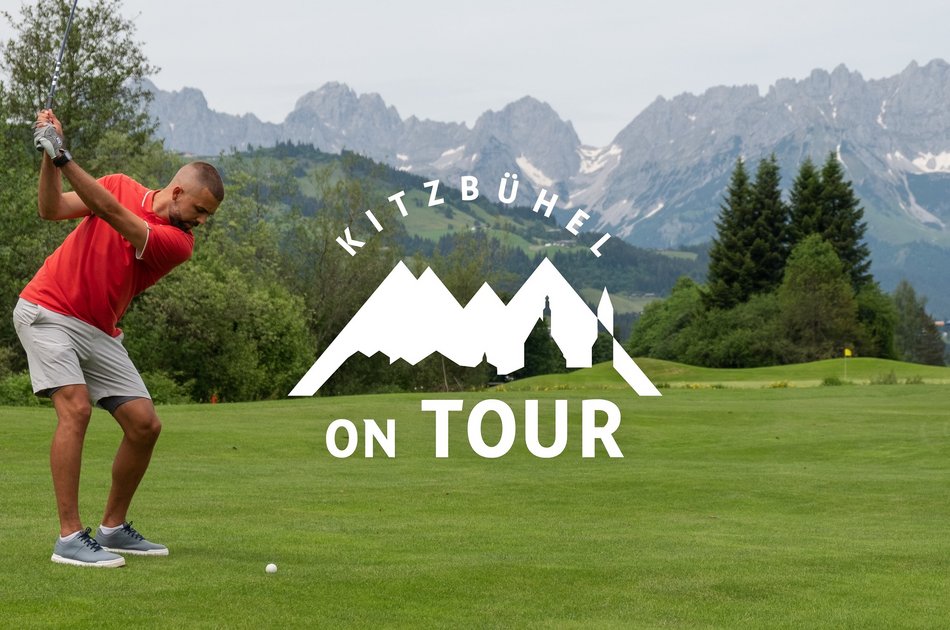 30 hectares of undisturbed parkland in Kitzbühel
Only 5 par 4s away from the Kitzbühel church tower, the Kitzbühel Golf Club, opened in 1955, presents itself in a unique park landscape. The beautiful location on the sunny side of Kitzbühel and the outstanding sporting successes have made the course and club one of the best known in Austria. The tee 1 and 9th green are directly adjacent to the club terrace.
Conclusion: At Golfclub Kitzbühel Kaps, varied fairways, water hazards, historic tree-lined avenues and a magnificent panorama promise every golfer a beautiful game.





Before Lukas Hinterseer tees off on his round of golf at the Kitzbühel Kaps Golf Club today, the professional footballer takes the opportunity to improve his strokes on the putting green and practise reading the green. Afterwards, nothing stands in the way of a fantastic drive down the centre of the fairway of the first hole with a view of the Kitzbühel Hahnenkamm. The course is characterised by its wonderful, quiet location in the immediate vicinity of the centre of Kitzbühel. During his game, Lukas enjoys the fantastic view of the Kitzbühel mountains, from the Hahnenkamm over the South Mountains to the Wilder Kaiser. The professional footballer skilfully plays around the water obstacles. The 1st tee and 9th green are in the immediate vicinity of the club terrace. We wish you a good game!