286 | Griessener Almen Rundkurs
Mountainbike tour | | ...
Overview
altitude meters uphill
510 m
altitude meters downhill
510 m
destination point:
Hochfilzen
best season:
MAY, JUN, JUL, AUG, SEP, OCT
Weather
weather today
0°
Compact clouds with no sun
weather tomorrow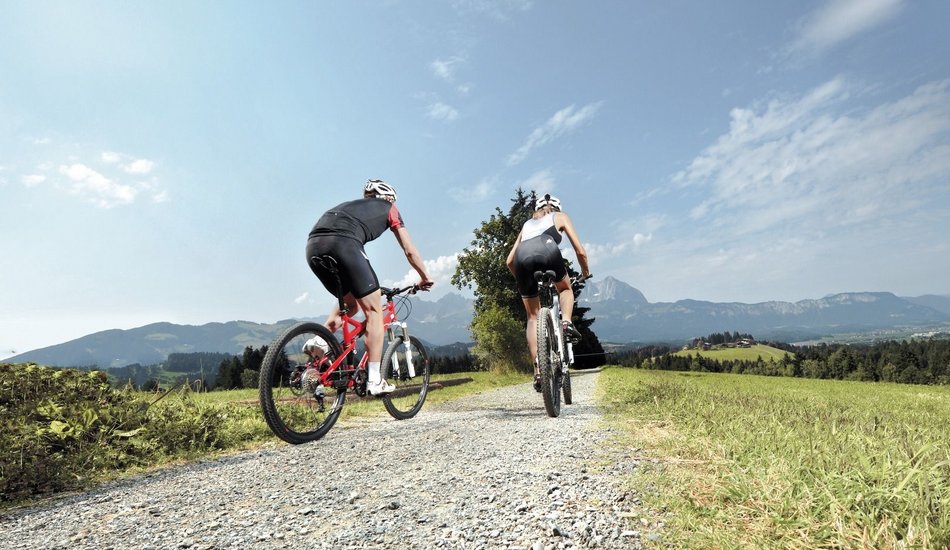 Description
Cross-border (Tyrol/Salzburg) circular route at the foot of the Spielberg! Basically easier to master in both directions, although clockwise, the scenic route is exceptionally beautiful and varied (asphalt road, forest or alpine paths, grass track) - starting in the centre of Hochfilzen (Hotel Edelweiß, Raika building), on the federal road in the direction of Leogang and after 1.5 km before the Griessen pass turn right through the forest. Via the Huberalm and the Griessener Almen, the trail leads downhill to the Aiblingalm on a partly grassy track that requires a certain level of driving safety. After a short ascent to the Aibling Höhe, the trail leads to the hamlets of Berglehen (start of the asphalt section) and Feistenau (900 m) and from there a short stretch on the main road back to the centre of Hochfilzen. On the short section between Grießner Almen and Ulnaalm, the MTB route approaches the difficulty level BLACK. There is no separate designation as a pushing route for inexperienced bikers here.