227 | Glantersbergrunde
Mountainbike tour | | | ...
Overview
altitude meters uphill
346 m
altitude meters downhill
346 m
starting point:
P3 Wasserfeld, Hopfgarten i.Br.
destination point:
P3 Wasserfeld, Hopfgarten i.Br.
best season:
MAY, JUN, JUL, AUG, SEP, OCT
Weather
weather today
2°
Moderate snowfall, mostly cloudy
weather tomorrow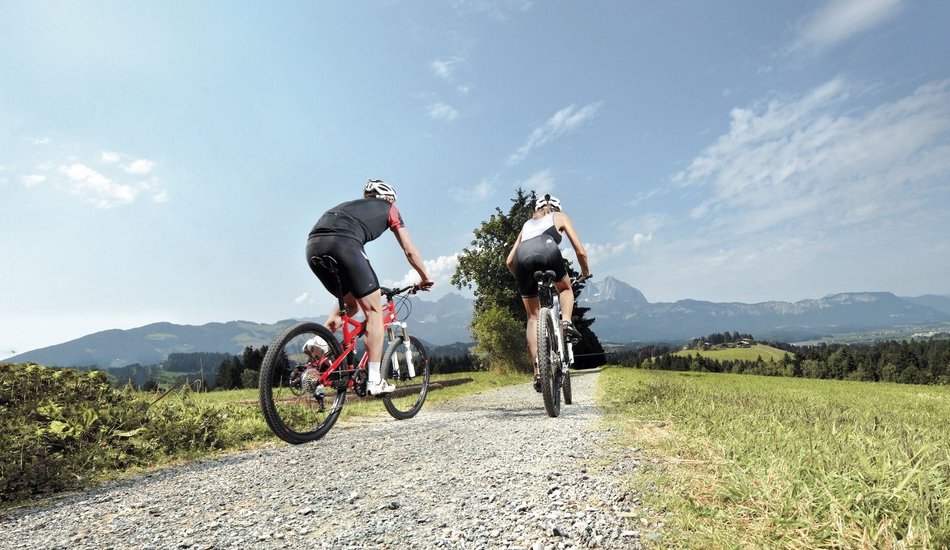 Description
The start of this pleasant loop is at the Bike and MTB Info Point at the P3 Wasserfeld car park in Hopfgarten. Ride for approx. 500 m on the Kelchsau main road along the stream towards Kelchsau, then turn left and cross the bridge. Continue through the hamlet of Elsbethen to the Glantersberg / Gruberberg junction. Turn right onto the Glantersbergstraße and follow the uphill trail through meadows and sparse woodland to the Glantersberg. The Glantersberg offers magnificent views of the Hohe Salve and the many old farms along the way. Along the Kelchsauer Ache, the tour now leads steadily downhill and out of the valley back to the starting point. Shortly before the finish, the bathing lake of Salvenaland invites you to take a dip in the cool water against a fantastic natural backdrop.